AN 'INTEGRATED' SUCCESS STORY:

DFT Communications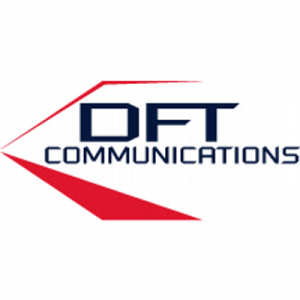 OUR CUSTOMER
DFT Communications, headquartered in Fredonia NY, is family of companies offering local and long distance telephone services, business telephone services, Internet services, security systems, wireless solutions and call center services to customers in Western New York and portions of Pennsylvania.
Originally founded in 1898 by Arthur Maytum, the Dunkirk and Fredonia Telephone Company delivered phone service to those rural towns on the southern shores of Lake Erie. Over 115 years, Dunkirk and Fredonia Telephone added service areas of Cassadaga and Jamestown.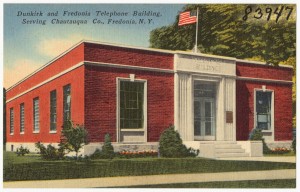 Following a sale of the phone company in 1996, and several acquisitions to expand the services portfolio, DFT Communications was formed to encompass all divisions of the expanding company.  In 2014, the Maytum family repurchased the controlling interest in DFT, and continues to lead the company today.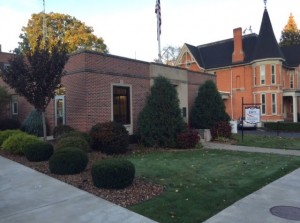 THE CHALLENGE
DFT has been steadily investing in fiber infrastructure to deliver higher broadband speeds to more customers. Like many rural service providers across the country, DFT identified areas where the costs of 'last mile' fiber deployment are much greater than the revenue potential. After considering possible alternatives for delivering broadband services to underserved areas, DFT concluded that fixed wireless access (FWA) was a cost-effective technology to consider for extending its fiber network.
During 2012 and 2013, DFT conducted a FWA pilot, deploying a 3.65GHz WiMAX equipment platform at a tower site outside Fredonia. The pilot confirmed that there was viable commercial interest for wireless broadband services at 3, 6 and 12Mbps, but identified a number of technical limitations with the wireless platform. DFT issued an RFP to find the best FWA equipment and build out partner.
"To provide customers with the same QOS over wireless as over fiber, we require an equipment deployment that is multiple site, fully-featured and carrier-class," said David Pihl, DFT's Senior VP of Operations.   "We found that our pilot WiMAX system was not effective in connecting locations with less-than-perfect line of sight, and knew we needed to improve that.  When we reviewed the Integrated Systems response built around the Telrad LTE platform, we felt it was the perfect choice for DFT."
WHY CHOOSE INTEGRATED?
Integrated Systems is a New York State contractor offering consulting, engineering, implementation and service capabilities across a broad portfolio of wireless and IP video technologies.  The company, based in Rochester, has
deployed wireless broadband network connections for customers throughout New York and surrounding states, and has experience meeting the voice and data needs of counties and local governments throughout the state. Integrated Systems specializes in:
Point-to-Point Fixed Wireless (Microwave)
Point-to-Multipoint for LTE and WiMAX/LTE
Wi-Fi
Integration of IP Video over wireless
In addition, Integrated Systems had successfully deployed citywide surveillance and video management systems for a number of municipal customers.
Integrated Systems is a preferred sales partner of Telrad, manufacturer of the industry-leading BreezeCOMPACT family of fixed LTE broadband solutions in the sub-6GHz frequency bands.
OUR SOLUTIONS
Working closely with Telrad, Integrated Systems recommended the deployment of multiple BreezeCOMPACT 1000 base stations on each of the 5 towers identified in the RFP, the use of high-performance CPE7000 subscriber units, and the BreezeWAY EPC.
The BreezeCOMPACT 1000 is a small, ruggedized, all-outdoor, high capacity LTE base station (BST) that offers: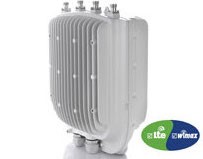 A unique software-defined radio (SDR) that supports upgrades from 16e (WiMAX) to LTE
4TX x 4RX radio configuration for greater penetration in reaching NLOS (no line-of-sight) targets
Optional configuration of 2TX x 2RX for areas with low population density
Operation in the 3.65GHz frequency band
Up to 200Mbps per BST
Each base station connects to a sector antenna with 65 degrees of coverage.
The CPE7000 Outdoor is a premium, dual mode unit that supports a seamless migration from WiMAX to TD-LTE. The high throughput and output power of the CPE combines with the BreezeCOMPACT 1000 to reduce the density of base stations required in a network layout. This leads to a faster, more cost-effective deployment.
Integrated Systems and Telrad recommended deployment of the BreezeWAY EPC at the core network location in Fredonia, giving DFT network operators control and management of the entire wireless infrastructure.
THE RESULTS
After nearly 12 months of operation, DFT has approximately 150 customers in service via wireless infrastructure.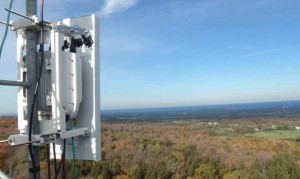 "In our initial deployments, we found that our ability to reach subscribers within each sector improved dramatically by using the Telrad LTE platform" said DFT's Pihl.  "We estimate that we can now reliably connect and deliver service to 5 times as many customers than with the WiMAX radio system. This represents a clear improvement over what we saw in our pilot and gives DFT a great path forward."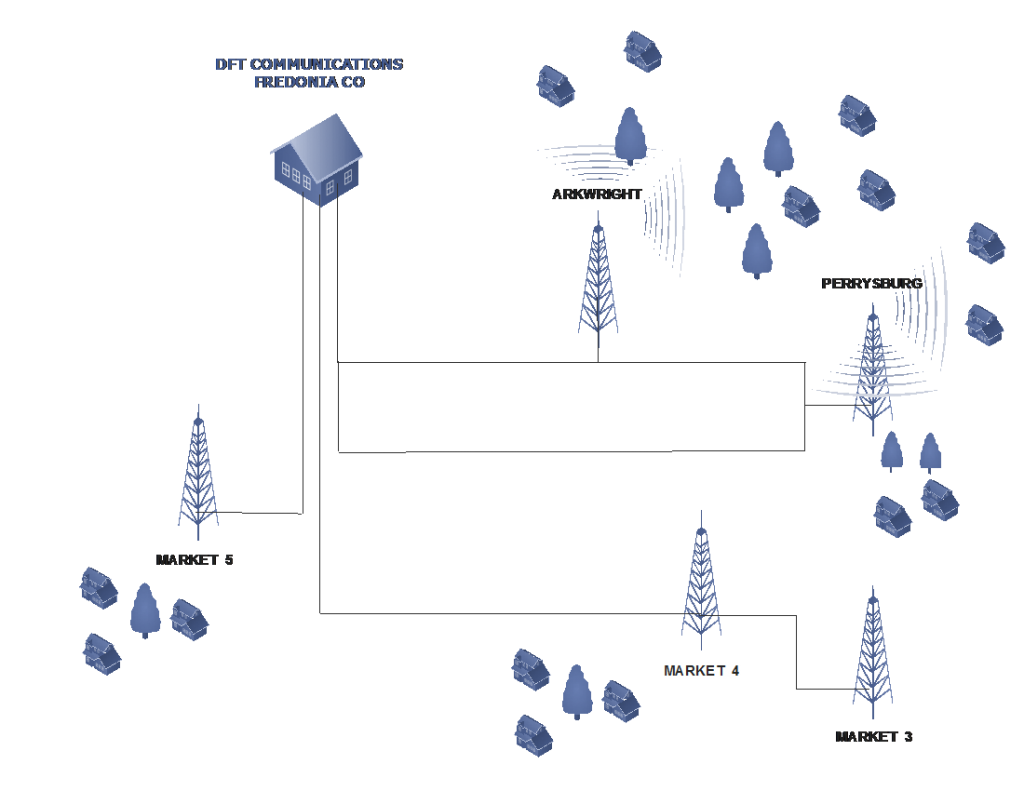 NEXT STEPS
In partnership with Integrated Systems, DFT will improve the wireless network for higher performance, better coverage and more reliability.  Current projects underway are:
Construction of a new tower at Arkwright
Relocation of existing BreezeCOMPACT base stations to higher elevations
Addition of new base stations at Perrysburg and Arkwright
"Integrated Systems is an outstanding technology partner for any service provider looking to extend the reach of its broadband network to underserved customers in its area," Pihl added. "We are looking forward to installing the Telrad platform at all 5 of the locations.  We have also been impressed with the ongoing monitoring and service levels."