WORLD CLASS DATA CENTER

Get complete outsourced IT management, wraparound support, project work, technical support, hosting services and cloud solutions, coupled with a century of combined expertise to help your organization thrive.
APPLICATION HOSTING
Do you have an application to host? We will take care of ensuring your software is available to your end users. We offer a mature, enterprise-grade infrastructure to keep your applications up and running, scalable and secure. Integrated Systems will provide your application with the right environment, capabilities, reliability and support.

REMOTE BACKUP
Reduce risk and reduce business cost. What would it cost your business if you lost critical data, even for a day? Or for an extended time? Backing up properly is critical. Backups can't be hit and miss – they have to work all of the time so that on that rare occasion that you need to get back yesterday's work, you can be wholly confident that it will be there for you.

EMAIL
Email as at the heart of any business communication. We have email solutions to help organizations of all sizes reduce IT infrastructure costs and improve productivity. Get basic webmail configurations, advanced corporate email accounts, and business tools to help you communicate, collaborate and increase overall efficiency across the organization.

WEB HOSTING
It is extremely important to properly manage your online presence. Whatever functionality or platforms you need for your website, Integrated Systems has developed website hosting plans to help your organization get online and grow. Whether you only need the basics to get online, or want a more robust, customizable plan with increased specs, we have your solution.

NETWORK MONITORING
We know how important it is to keep your systems running smoothly and that uptime matters. Our cutting edge solutions monitor your network constantly, delivering the information we need through a robust configurable dashboard to quickly identify and fix problems, allowing you to keep your focus on what's important – running your business.

COMPUTER BASED TRAINING
If your organization conducts Computer Based Training (CBT), your trainees must be able to access training material without the need for scheduled classroom sessions, at a time that fits in with their work schedule. We can help ensure your training material is hosted and stored in a way that is most useful for your audience while being available at all times.
TRAFFIC FILTERING
Filtering out unwanted traffic, especially those that have malicious intent, such as hackers and spammers, is vital. Integrated Systems offers firewalls and traffic filtering tools that are fully configurable and help protect your network. We enhance security by filtering network traffic based on many types of criteria – on workstations, servers and other devices.
VIDEO HOSTING
If you have videos that the public needs to access, then it's important to you that those videos load quickly, and work on all browsers and on all platforms. We can help! We let you upload videos, and we deliver them – quickly, securely, and reliably. Choose from a number of features designed to get your video working in just the way you want it.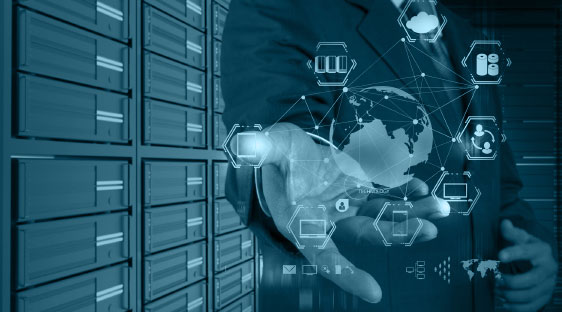 Get the IT your business needs & deserves
At Integrated Systems, our name says something about what we do. Our goal is to always understand your needs quickly, propose solutions, and when necessary, fix your IT problems. But we will always find the most integrated solution that best serves your organization.
Our solutions will help optimize your business performance, while protecting your data and assets.
So many companies waste business time on fixing IT problems and coping with hacks. We'll take care of that, leaving you free to concentrate on the thing you're good at – growing your business.
Whether it's managed IT services, a specific project, technical support or a total network overhaul, we'll give you the freedom to reach your business goals.