We're all very aware of the many challenges COVID-19 has created in our everyday lives and the dramatic ways it has changed the way we live and work. Even as we enter the post-pandemic era with the rise of vaccine distributions, it's becoming clear that some of the COVID safety precautions we've become familiar with are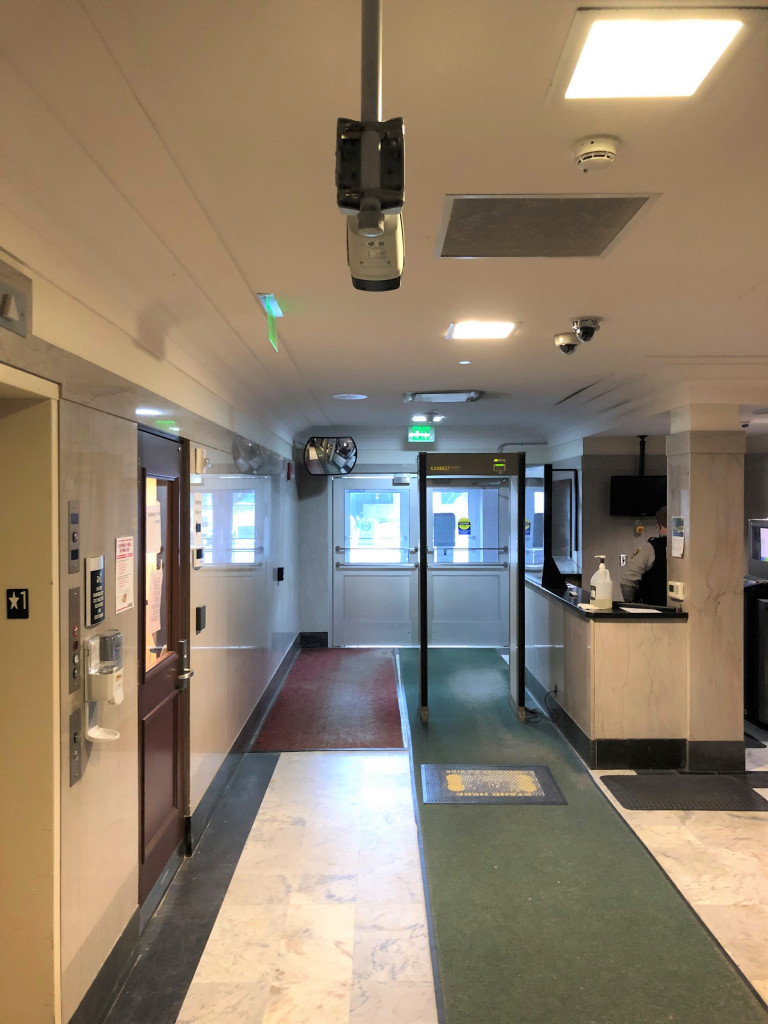 going to be needed for quite some time.
In a proactive effort to safely bring employees and visitors back, Broome County administration has undertaken a large project with us to install thermal cameras in their County buildings. The cameras provide a faster and safer method of temperature scanning that doesn't require possible COVID exposure to the visitor or the County employee.
Each camera conducts a rapid thermal scan of visitors and employees as they enter the building. If a reading is above the safe threshold set by County health officials, the security guard and administration can be alerted in multiple ways. The onsite client workstation can make an audible alert that the on-duty security guard can then act upon. The County can also choose to have an immediate email alert with video sent to the security guard or administration staff.
For an extra layer of protection, the cameras can also help meet current state mandates regarding mask wearing.  The camera will give an audible warning to "Please wear a mask" if it detects a visitor is not wearing one when they enter the building.
It may be quite some time before we all go back to "business as usual," but with their proactive efforts Broome County has been able to once again open buildings and services to employees and visitors during these incredibly challenging times.